Just wondering if this is common knowledge. It isn't in my circles but wondering if it is among others. (it's an older article, 2006)
http://walrusmagazine.com/article.php?ref=2006.10-history-bombing-cambodia&page=
(basically, Clinton went to Cambodia in 99 and to help efforts in finding un-expoloded ordinance, he opened classified papers)
quoting some spots from the article here...
Bombs Over Cambodia
New information reveals that Cambodia was bombed far more heavily than previously believed
(it seems to me that everyone thought 500,000 tonnes were dropped, but really 2.5 million were.)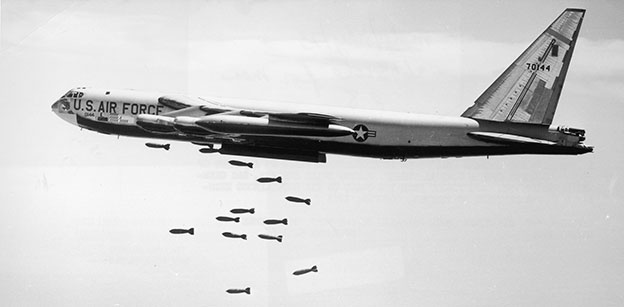 " />
US Air Force bombers like this B-52, shown releasing its payload over Vietnam, helped make Cambodia one of the most heavily bombed countries in history — perhaps the most heavily bombed.
Last edited by Q mystic on Sun Nov 03, 2013 7:18 am; edited 1 time in total