Od page 67 in very nice german work about judo from Mr. Wolfgang Dax-Romswinkel is interesting photo from any japanese Marine Academy (??? may be Toyama ???).
https://i.servimg.com/u/f86/19/01/83/43/kanoji10.jpg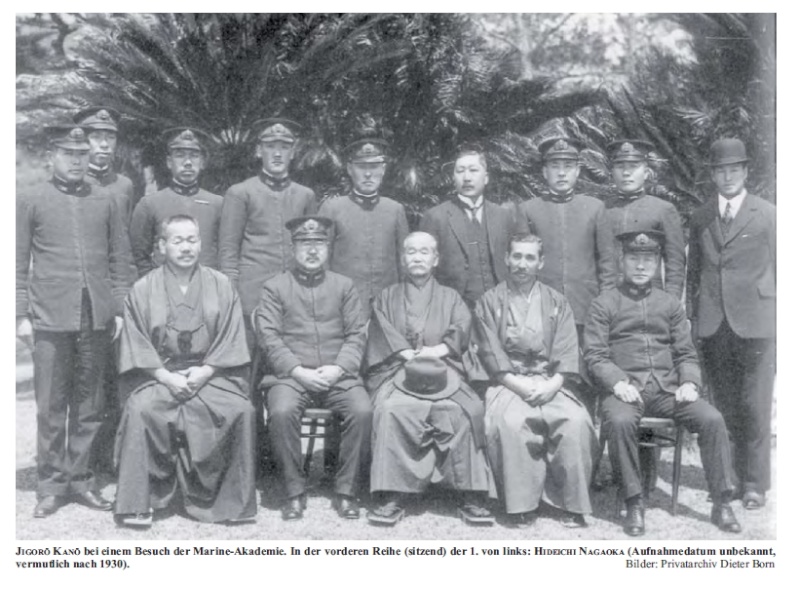 In the Jigoro Kano's left side sit famous swordsman Nakayama Hakudó (famous kendóka, Butókukai hanshi rank in kendó / iaidó / jodó, head of on branch kenjutsu Shindo Munen ryu, creator iaidó school Muso Shinden and one from creator Toyama ryu battójutsu).
Source:
Grundwissen der Geschichte des Kōdōkan-Jūdō in Japan von Wolfgang Dax-Romswinkel
http://www.nwjv.de/fileadmin/qualifizierung/dokumente/kodokan_judo.pdf